So today was a beautiful day at the park! The munchkins and I went to Riverfront with some friends and enjoyed some walking and playtime. It was HOT out there today!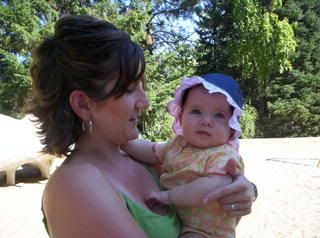 After nap time we went to our favorite
JoAnn
fabric store and got new material for some special order
mei
tais
and diapers.
Today was also a mini planning day for the staff of Baby Bean, I told you exciting things are on the way! The new product line is going to be phenomenal!
On a completely unrelated note, I was going through posts from my old blog and have decided to
repost
a few here. For those who don't know me and are interested, they offer some insight into this crazy little world of mine.
Not too much to say today, so I'll just get on with the
reposts
...
Just a note: I made a killer shrimp pasta last night....zuchinni, peppers, onions, corn, and peas!